"Everything today is, 'I need it now!'" And that's why Whitty Apps CEO, Charlie Whitfield says every business that offers a service or a product needs a mobile app. She joined Eric in studio this morning to discuss all things coding and mobile app development.
Gary Liu, CEO of our Money Marketing Monday sponsor, Giv360 joined in later to discuss their new app, helping nonprofits and their partnership with Georgia Gives Day.
The Eric Holtzclaw Show airs weekday mornings, 11am-12pm. Listen on the go when you have time with the biz 1190 mobile app, available at the App Store and on Google Play.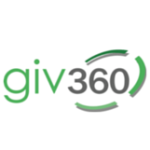 Have questions on how to build YOUR best business? Tweet Eric using #BYBB.