Famous Operators are hard to identify because an Operator's core desire is to impact individuals they know, those around them. This means that Operators work to support larger organizations or run smaller companies or franchises and "fame" is not one of their core drivers. Operators must work with an Implementer and/or Visionary to see the true potential of a well functioning business.
To find a great Operator, you only need to look for a locally owned store, bakery, restaurant or service provider. Think of that place you like to visit because you get to meet the owner, they care about your experience and they listen directly to your concerns.
There are a few famous operators, to include: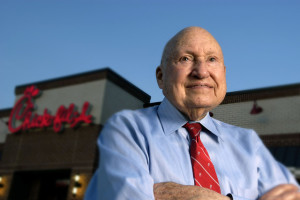 Truett Cathy, Chick-Fil-A Founder
S. Truett Cathy is an example of the ultimate operator. He started the first Chick-Fil-A restaurant in 1946, with an expansion to a second location in 1951 and a move into the mall environment in 1967. The speed at which Cathy expanded his enterprise is indicative of an Operator mindset.
Operators take their core businesses very seriously and look to impact their community and those closest to them first. Even the books that Cathy authored point and the quotes attributed to Cathy are of a personal one-to-one nature.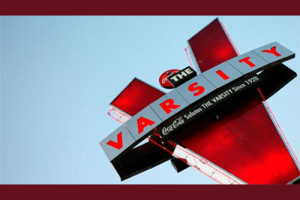 Frank Gordy, The Varsity
The Varsity was opened in 1928 in Midtown Atlanta by Frank Gordy, a dropout from The Georgia Institute of Technology (Georgia Tech). The restaurant is built to cater heavily to Georgia Tech students (an Operator mentality).
Frank Gordy did change the name to The Varsity from The Yellow Jacket reflecting his desire to expand to other college campuses, but never broke out of the state of Georgia. The Varsity began its curbside service, which continues to this day and is a classic Operator move – Operators seek to make the experience and processes within their company better for those that visit.